Events, News & More
Welcome Aboard USNA 2021 / Q2 O-Call
Posted: 4/8/2017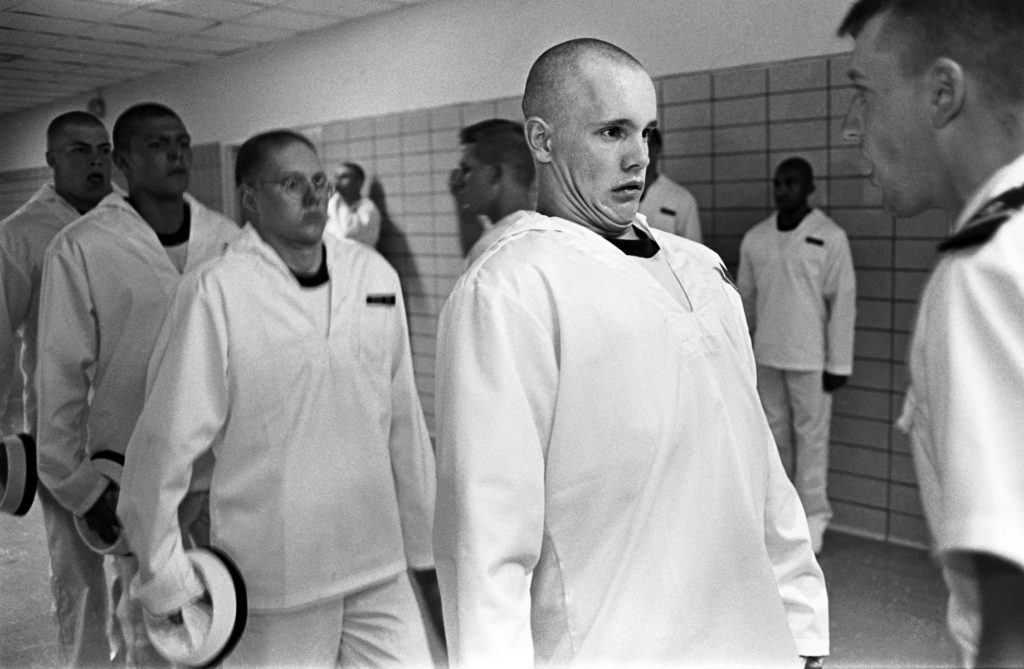 Photo: Pete Souza
Come welcome the incoming members of the Class of 2021 from the State of Wisconsin! We are still firming up specifics, but the date and time are set.
Location:
St. John's Northwestern Military Academy
1101 N Genesee St
Delafield, WI 53018
Date:
June 3, 2017
Time:
11 a.m. – 2 p.m.
If you are interested in attending, please RSVP on the Facebook Event Page or send an email to mahoney@2010.usna.com. If you do not have a nametag, please request one on our website.
USNAAA has created a partnership with USAA for the Welcome Aboard events, so we may receive $5/person up to $500 for food, beverages, and prizes. However, we will need an accurate list of attendees before the event!
USNA Alumni Association – Updates to Classmail
Posted: 2/9/2017
Hello,
We're making classmail better! Starting in February, we will begin moving the classmail service over to a new provider. There should be no interruption of service during this migration.
What's new?
Classmail is now a full email service, not just a forwarding service (It can still forward as well). It's powered by Google G Suites, just like Gmail is. Your classmail email address will remain the same but now you can log into it and use it just like you use Gmail. You'll also have access to all the other google services like Google Docs and Google Sheets.
What do you need to do?
Over the next month, you will receive an email from admin@classmail.usna.com that will require you to confirm your forwarding address. All members who want to use classmail will need to take action. Even if you want to continue to forwarding email to the same address, you'll need to approve the forwarding request that was sent to this address and follow the instructions in that email. A separate email will be sent with login credentials to use the new service as full service email.
James Wolff
Director, Information Services
U.S. Naval Academy Alumni Association & Foundation
443-223-1557
James.Wolff@usna.com
Midshipmen Visit to Sheboygan (March 10 – 18)
Posted: 2/7/2017
9 Midshipmen from the Naval Academy's Midshipman Action Group (MAG) will be coming to Sheboygan March 10 – 18 during their Spring Break from USNA. They will be participating in 1 week of service with Rebuilding Together – Sheboygan County.
Rebuilding Together – Sheboygan County is an affiliate of the nation's leading nonprofit working to preserve affordable homeownership and ritualize communities. In 2016, the Midshipman Action Group volunteered with Rebuilding Together Miami-Dade to provide critical home repairs to an elderly Florida homeowner.
http://communitynewspapers.com/cutlerbay/rebuilding-together-teams-u-s-naval-academy-midshipmen/
Rebuilding Together has numerous construction / service projects for the midshipmen to work on throughout the week, including helping at the home of a double amputee Wisconsin veteran.
Alumni volunteers are needed to help support the Midshipman Action Group! Rebuilding Together is providing lodging in Sheboygan and food for the midshipmen. However, we need volunteers to supervise and participate alongside the Midshipman Action Group on these construction projects! We also plan to host at least one social event for the midshipmen to connect with our alumni.
Please let me know as soon as possible if you are able to support on any day between March 10 – 18. If you know of any contractors who could volunteer time, please point them in our direction!
This Spring Break trip will have high visibility with both the Naval Academy and the Alumni Association, so please don't miss this chance to help support your alma mater and our alumni chapter!
The MAG is still working on their itinerary for the trip, but we wanted to get the word out as soon as possible for planning purposes. We will provide more details as soon as we receive them.
USNA Wisconsin – Lambeau Field Spartan Race
Posted: 1/26/2017

ALCON,
Join the USNA Alumni Association – Wisconsin Chapter for the Spartan Sprint at Lambeau Field!
Date: Saturday, June 24
Time: 8:30 a.m. – 12:00 p.m.
Cost: ~$150 through GovX (25% discount)
While the Sprint is the shortest of the Spartan races, it remains a favorite among returning Spartans looking to push themselves beyond previous performances. Delivering more than 20 obstacles over 3+ miles, it serves as the go-to introduction to Spartan Race.
The USNA Alumni Association – Wisconsin Chapter team will be participating in the Saturday morning race (8:30 a.m. – 12:00 p.m.) start time. The exact start time for our group will be posted under the Race Day tab approximately 10 days prior to the event date.
Registration Steps:
Start your registration through the GovX site. It will apply the appropriate coupon code (25% discount).
When prompted to enter a team, search for "US Naval Academy Alumni Association – Wisconsin Chapter"
Enter the password "BeatArmy"
When prompted for a specific start time, chose the time immediately before noon. This should not matter, as we will be grouped in the morning where the most space is available.
Ensure your 25% discount is applied before finishing your checkout
If you are already registered as an individual, you may still transfer to our team.
More information:
https://www.spartan.com/en/race/detail/2316/overview
If you are interested, please register as soon as possible! There are only approximately 90 spots remaining.
Shipmate Deadline
Posted: 1/25/2017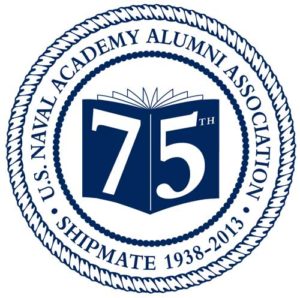 The deadline for the April 2017 issue of Shipmate is approaching. Updates are due by 03Feb2017. If you have any news or information you want to share, please submit a Shipmate update!
Published 8 times per year and distributed globally to more than 55,000 well-educated, affluent readers, the mission of the magazine is to keep alumni, midshipmen, parents, donors, legislators, faculty, administrators and friends informed, interested and excited about the Naval Academy and the Naval Academy Alumni Association & Foundation.
You may access digital archives of Shipmate dating back to the 1930s on the USNA.com website.
ALL ALUMNI -- To ensure you will receive important emails from the chapter, please keep your profile including your email address up-to-date with the National Association by clicking
here
.